What is Acupuncture?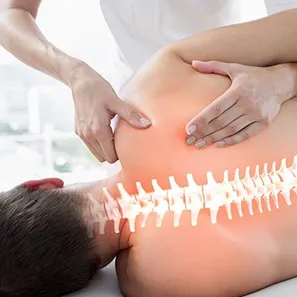 Acupuncture is a way of looking at the human body as a whole. It's based on the idea that the body is self­-sustaining and self­-healing.
You know that your body is controlled by your brain, but the spinal cord and vast network of nerves that carry its messages are just as important. When this system is not functioning at its peak, your body's overall performance suffers.
In the acupuncture world, we don't use drugs to treat our patients. While supplementation and nutrition are almost always a part of the bigger picture, drugs and prescriptions can be viewed as band­-aids to treat symptoms rather than treating the source of the problem. Acupuncture treats the problem naturally and in turn prompts the body to heal itself.
While it's often perceived that the acupuncture solely treats one or two chief complaints, this is a small piece of what the profession is capable of handling. Acupuncture not only treats soft and hard tissue problems such as sciatica and joint pain, but are largely called on to deal with many different health issues. Some of these issues include fibromyalgia, allergies, insomnia, and headaches among many more.
Acupuncture is a form of traditional Chinese medicine that has been practiced for more than 5,000 years. Acupuncture is a popular method for treating everything from internal conditions to musculoskeletal conditions. Acupuncture treats the underlying dysfunction of energy flow, which may be manifesting as various symptoms. Once this flow has been balanced, the body is placed in a better condition to heal itself.
Acupuncture can:
- Raise levels of antibodies to defend itself from foreign invaders
- Increase or decrease circulation within the body
- Effect neurotransmitters in the area of the brain to help control arousal degrees by a calming effect
- Influence the body's electromagnetic field and influence cell growth, development, and function.
- Stimulate the release of endorphins thereby relieving pain
Musculoskeletal Conditions:
Low Back Pain
Neck Pain
Hip Pain
Strains / Sprains
Tendonitis Frozen Shoulder
(Adhesive Capsulitis)
Disc Injuries Sciatica
Piriformis Syndrome
Carpel Tunnel Syndrome
Joint Arthritis
Extremity Pain
Iliotibial Band Friction Syndrome
Fibromyalgia
TMJ (Temporomandibular Joint)
Womens Health:
Infertility
Miscarriage
Menopause
Pregnancy
Nausea
Menstrual Cycles
Breech Baby Presentation
Labor Induction
Endometriosis






Internal Conditions:
Anxiety
Depression
Acid Reflux
Memory
Dementia
Cancer Support
Addiction
Headache
Migraine
Allergies