Dr. Ashton Totty DC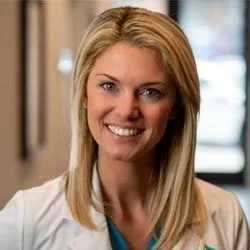 Dr. Totty is originally from the Nashville area. She graduated from Goodpasture Christian School before attending Cumberland University where she studied Biology. She then attended Logan College of Chiropractic earning her B.S. in Human Biology, her Board Certification in Acupuncture, and later her Doctorate of Chiropractic degree. It was at Logan College of Chiropractic that she cared for patients from infants to the elderly. She also participated in providing care to many athletes at track meets and marathons around the St. Louis area. Dr. Totty also had the privilege of interning with Dr. Chuck Woosley at Woosley Chiropractic in Goodlettsville, TN, and obtaining her Acupuncture Certification from Logan College of Chiropractic through Dr. Zev Myerowitz.
Given the family history of alternative healthcare, she has grown up hearing of its positive effects. She has been a patient since the first day she was born. She hopes to care for children and families, as well as passing along the same quality of care and benefits that she has received.
Dr. Totty enjoys volunteering in the surrounding communities. When she is not seeing patients, Dr. Totty enjoys doing outdoor sports such as dirt bike riding, wake surfing, and snowboarding.